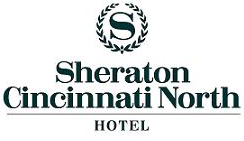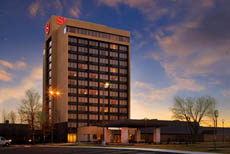 When River City Hotel Partners purchased the former Radisson Cincinnati North Hotel in 2004, the 30 year-old property required a complete renovation and modernization.
Among the most challenging aspects of the project was the new technology infrastructure required for today's highly competitive hospitality operations.
Property Management System
Point of Sale System
Keycard System (room keys)
Security camera and monitoring system
Overhead Music System
Voice and Data Cabling
PBX Phone System
High Speed Credit Card processing
Based on a partner's referral, RCHP selected IntelliTree to manage the many vendors and suppliers involved in system design and installation.
IntelliTree's responsibility was to insure the on-schedule, on-budget integration and deployment of all technology including a property-wide PC network for sales and general administration.
"IntelliTree succeeded in making technology the first category of the entire project to achieve 100% compliance with the rigorous Starwood® Brands Standards required for the property to become a Sheraton® hotel. IntelliTree handled the logistics, coordinated the activities and stepped in to solve problems when other vendors couldn't."
– Wilbert Schwartz, CEO, River City Hotel Partners
"IntelliTree has made technology the one thing we don't have to worry about in day-to-day operations. Their
Managed IT
service keeps hardware and software up-to-date, insures data integrity and system security, and eliminates unplanned network expenses. The computer systems and services at the Sheraton Cincinnati North are the most reliable and cost effective I've seen in 15 years of hotel management experience."
– Ted Frerking, General Manager