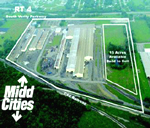 Focusing on real estate opportunities in Ohio, Kentucky and Indiana, Midd Cities purchases, builds, redevelops, markets, leases, manages and operates industrial, warehouse, office, hospitality and retail properties.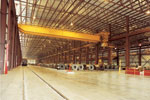 With a current portfolio comprising more than 1.5 million square feet in Southwestern Ohio and Northern Kentucky alone, Midd Cities applies experience, local market knowledge, a broad strategic network and the latest technology to enhance operating returns and increase asset values for owners, partners and investors.
Technology is a fundamental component of Midd Cities' strategy to improve management information and control, streamline operations and reduce costs. From its inception in 2000, Midd Cities has relied on IntelliTree for creative and cost effective technology support including custom software and site-specific installation solutions that go beyond typical IT services.
Development of an Intranet system to track operations, leads, and property maintenance
Installation of a fiber optic backbone, working directly with Duke Energy, to provide network-based utilities reporting at the Middletown Industrial Park complex
Installation of Enterprise Accounting package with secure VPN access across multiple sites
Design, development and maintenance of www.middcities.com
Numerous custom network installations at sites utilizing Ethernet, wireless, fiber, point-to-point DSL, VPN and IntelliTree's proprietary Strong Branch™ Linux technologies
A noteworthy example of a custom solution is Midd Cities' web-based problem reporting and maintenance tracking system. This system was conceived and developed by IntelliTree in response to Midd Cities' request to install a modem-based time clock at one of its industrial complexes. The original goal was to track the time spent onsite by a maintenance vendor.
Understanding Midd Cities' overall business needs and knowing what was possible – rather than just what was requested – IntelliTree suggested an adaptation of one of its proprietary applications that would provide not just service hour reporting, but problem notification, workflow management, and cost allocation and analysis as well.
The resulting custom system allows tenants to report problems using an online interface that is monitored by, and notifies, both Midd Cities and the maintenance vendor. When onsite, maintenance staff "clocks in" online for each specific problem notification. All notifications, service hours and problem resolutions are tracked in an online database.
This system allows Midd Cities to account not only the actual time spent by the vendor, but also the time spent per specific problem and type of problem, time per tenant and per piece of equipment. It provides detailed cost reports over specific accounting periods as well as trend analysis.
As a Managed IT customer, Midd Cities is able to rely with confidence on the integrated networks, PCs and applications that IntelliTree has designed, installed and maintains across its numerous properties and satellite offices.
"IntelliTree has taken the time to learn our business operations and understand our needs. A great example is the web-based maintenance tracking system they developed for us. It reduced service response time and lowered administrative costs while giving us critical information to improve ongoing operations – a quantum leap from the simple time clock we requested."
– Howard Jackson, Managing Partner